NJ ski facility changes tri-state kids' lives on and off the slopes
The Winter 4 Kids introduces youth to skiing and snowboarding — sports they may not have exposure to if not for this nonprofit.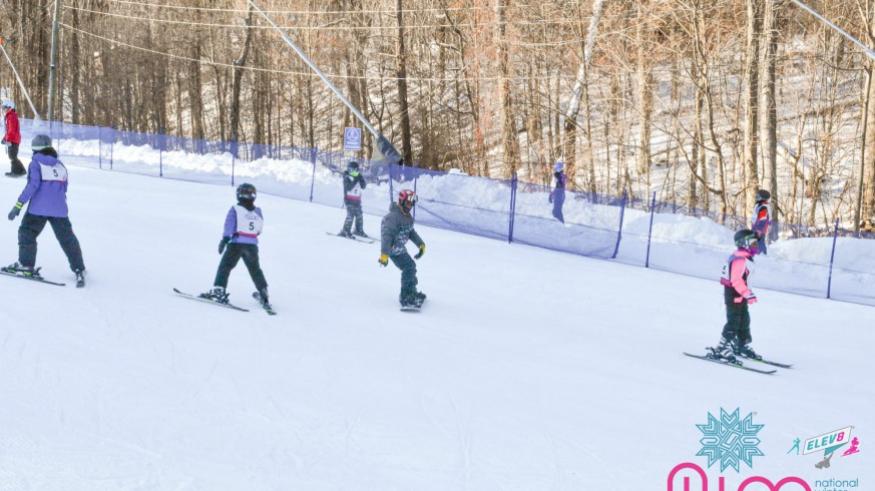 The now-defunct Hidden Valley ski resort in Vernon, New Jersey, was where Donna Weinbrecht learned to ski long before she won the first-ever gold medal for freestyle skiing at the 1992 Winter Olympics.
Hidden Valley closed in 2012, but its slopes may still be the stomping ground for future Olympians as the resort lives on as the National Winter Activity Center. The NWAC, which opened in 2015, is a nonprofit educational facility that introduces kids to downhill and cross-country skiing and snowboarding.
"They're provided with all of the equipment and clothing they need, the instruction to master the sport, mentoring and healthy meals," CEO Schone Malliet said. "Our core principle is to give them a path to go as far as they want with any one of the disciplines they pursue."
The kids, who might not experience these sports if not for NWAC, are exposed to competition and Olympic athletes like alpine skier Ted Ligety, which allows them to "aspire and have the inspiration to do that and show it's possible to go as far as they want," Malliet said.
Participation costs $450, but NWAC clients are primarily youth-serving organizations in New Jersey and New York that may rely on funding to offset costs. The NYC YMCA helped pilot the program in 2015 and sends 150 kids to NWAC annually.
"The main benefit I see from our city kids visiting the NWAC is being able to overcome their fear of something new and challenging themselves to learn how to ski," said Latoya Jackson, associate executive director at the Harlem YMCA. "With the support of their ski instructors and chaperones, they have learned that it's OK to fall because it's all part of the experience and that it will only make them stronger."
There are off-slope benefits, too, as kids who participate in the program "are always ready to lead an activity during afterschool when called upon," Jackson added.
NWAC participation has grown from 180 kids in 2015 to "around 1,600 to 1,800" this year, Malliet said. "We're hoping to hit 8,000 kids by 2022 or 2023."
For him, the best part of his job is seeing the kids smile. "Smiles first of being out there and the smiles of achievement," he said. "I've been known to blubber a lot when I see it because you get a sense that it's made an impact and a difference in their lives."
Source: https://www.metro.us/news/local-news/new-york/national-winter-activity-center-changes-kids-lives-slopes